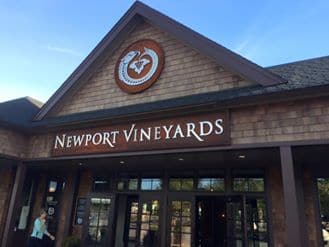 Posted on September 22, 2015 by tedives in Event, Uncategorized.

Suzanne McDonald runs a terrific organization called Newport Interactive Marketers, it's essentially the local Rhode Island "Meetup" for marketers, with a bent towards online, social, and audience development topics. I had the privilege of speaking to the group last night in a fantastic venue – the Newport Vineyards. What a great location, weather, and evening! […]

Continue Reading... No Comments.