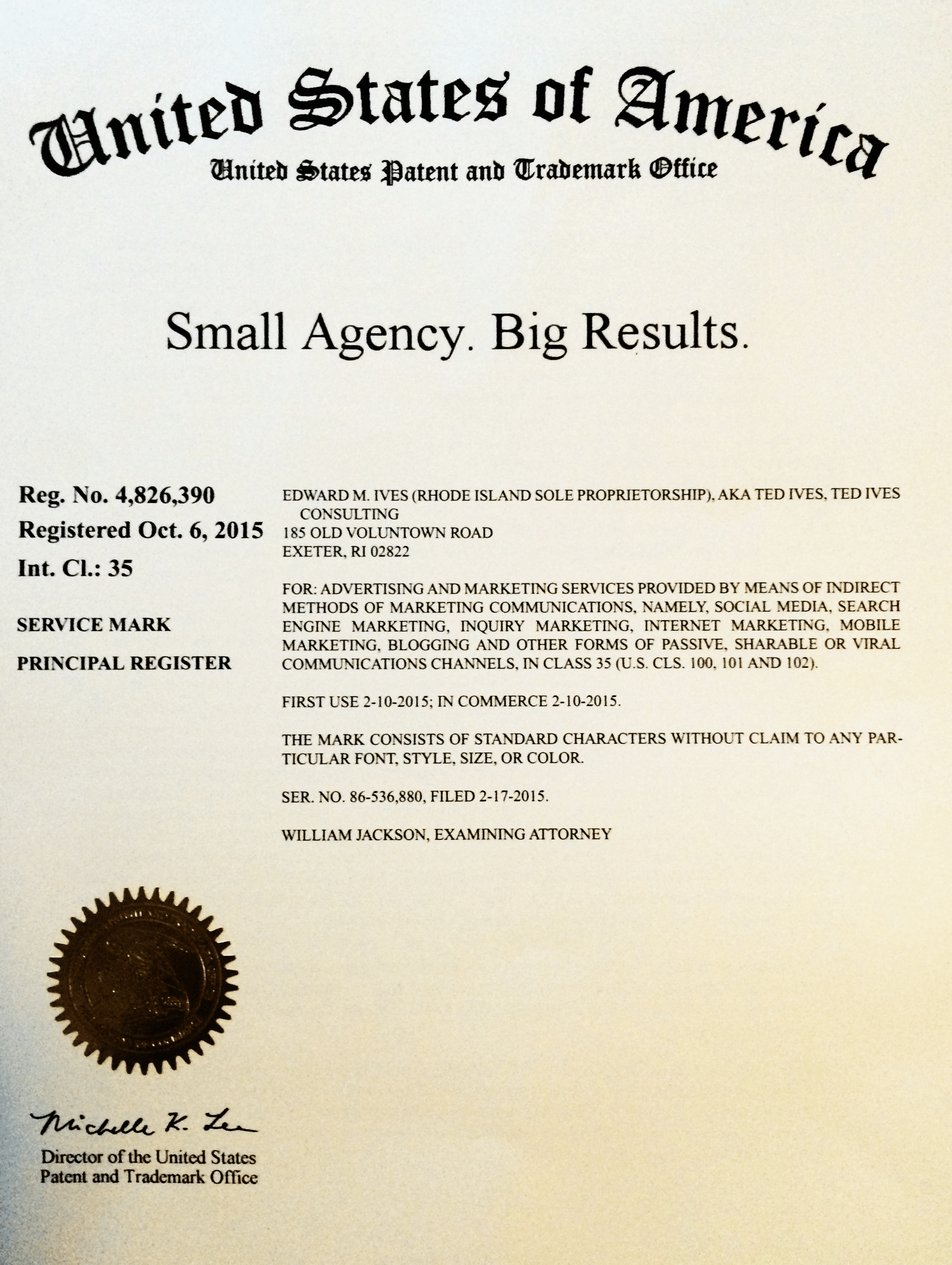 Posted on November 14, 2015 by tedives in Technical.

Many companies never bother to trademark their company name, or key brand names of their products.  This is a mistake, both from a general business perspective but also especially from an online marketing perspective.  If your competitors use one of your brand names in their ads, Google's policy boils down to – you can […]

Continue Reading... No Comments.