By

tedives
Posted in Technical
On November 14, 2017
Comments Off

on Freelance Google Ads Managers – Where To Find Google Ads Management Services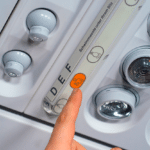 If you don't have the time or knowledge to manage your own AdWords campaigns, it's time to ring for help.  You have two options; first, you can hire an SEM agency, which has the advantage of bringing multiple people with different specialties to bear on the account – an account manager, someone who handles tracking and analytics, someone who handles reporting, and so forth. The second option is hiring a freelance AdWords specialist – essentially, a consultant, which is like having an agency, but with only one person who wears all hats.
What's the difference between an agency and a consultant?
Agencies typically chase clients who are looking to spend $20,000 or more on AdWords; if you're looking to spend somewhere in the $3,000 – $12,000 range, a freelance AdWords manager could be a good fit for you. Some AdWords freelance consultants charge hourly; the better ones simply charge a fixed fee (sometimes including an up-front fee to cover some of the initial keyword research and campaign development).
Being "Certified" is, in our opinion, not always a sign of anything
Google partners can become"AdWords Certified", which means someone in the organization has passed two AdWords exams (currently there are six different topics). Since the exams are administered online, it's reasonable to assume that many people who take Google's certification tests simply take them with two computers – one to answer the questions, and another to search for the answers with (presumably using Bing if they're smart ;-).
How knowledgeable an AdWords specialist is really depends on whether they really studied for the exams and actually took them in an honest way, or not. That said, anyone who has studied diligently for the exams typically gets a very thorough understanding of the AdWords system and best practices for advertising on it.
Four places you can find freelance AdWords managers
1. Google itself
Google maintains relationships with agencies and consultants; you can simply tell Google what you're looking for and they will pass your lead on to someone in your area that looks like a good fit for you.
You can submit your lead to Google here and a partner will usually contact you fairly quickly, within a day or so:
https://www.google.com/partners/#a_home
2. Sites where freelancers post their availability

Upwork:
https://www.upwork.com/o/profiles/browse/?q=adwords&user_pref=2
Peopleperhour
https://www.peopleperhour.com/freelance/google+adwords+expert
3. Sites where you can post your need:
If you'd like to try in the other direction and post your needs, you can have freelance AdWords managers contact you by posting your requirements.
Freelancer:
https://www.freelancer.com/jobs/Google-Adwords/
Guru:
http://www.guru.com/d/jobs/q/google-adwords/
4. You can simply try searching on these terms:
google adwords freelance
freelance adwords specialist
hire google adwords expert
freelance adwords consultant
freelance adwords specialist
hire google adwords expert
Questions to ask AdWords management freelancers before hiring them
1.) Can you provide any reference accounts who are willing to have us call them, to hear how they have worked with you?
If someone can provide a reference account where they have driven results enough to create a happy customer, that is always a good sign!
2.) How many of your customers are BtoB, BtoC, Shopping, and Lead Generation?
This question will help to determine how much of a fit their talents are for your needs. If you need Google Shopping or Amazon capabilities…those are very specialized skills, many SEM managers that are great at lead generation have never run any shopping campaigns. Ask them where their expertise lies.
3.) How do you get more reach when search is tapped out?
Find out if they can run display campaigns on the GDN (Google Display Network) for you, including remarketing campaigns. Good SEM managers will also be able to find reach in other ways, for instance through Paid Social campaigns on Facebook or LinkedIn.
4.) How do you optimize client's accounts?
This is a great open-ended question. You definitely want to hire an AdWords manager who will actively manage your account and optimize it every month, rather than someone who will merely provide reports and cash your checks! A good SEM manager will talk about examining search query reports regularly, finding negatives, eliminating wasted spend, doing keyword research and writing new ads, and doing ad and landing page testing.
5.) What sort of reporting do you offer?
Again, a great open-ended question. Some AdWords managers provide reports constructed with AdWords built-in reporting tool, some use a fairly recent tool from Google called the Google Report Studio, and others use third-party tools. You should at least expect reports that show impressions, clickthrough rate, clicks, conversion rate, conversions, and costs, broken down into search versus display and brand versus non-brand categories.
6.) How do you contract – is it month to month?
Avoid anyone who locks you in with a yearly contract. Anyone who is not willing to earn your business, and trust, every month is not someone worth working with.
Really Good Freelance AdWords Managers are Rare but Can Be a Great Strategic Asset to Your Company
There are a lot of people out there willing to manage your AdWords account, but finding a good one can be a challenge.  Transitions always take some time, but if you do find yourself with an AdWords freelance consultant who is not doing a good job after say, three months or six months, don't be afraid to pull the trigger and try out another one.  Good AdWords specialists are hard to find, but if you can get a good one on your account who is driving efficiency and increasing your reach (and business)…make sure to keep them around as long as possible!